DELIVERABLES
Web design
Development
Brand Growth
Paid Ads
Based in the Sydney suburb of Annandale, My Rejuvenate is a leading cosmetic tattoo and skin rejuvenation clinic with a cult-like status.
When the founder approached us, her website was lacking the cohesiveness and maturity it needed to accurately reflect a growing and dynamic brand. She was in the process of creating online courses and needed a digital hub to house this learning material. Plus, My Rejuvenate was searching for a streamlined, user-friendly website to showcase her businesses' broad range of services.
We began with an in-depth workshop to establish the vision of the brand and website, hone in on their target audience and map out a framework that would lead her audience to take the desired action and book a consultation. With this site roadmap ready, we crafted the website's visual direction and began to bring the site to life.
The result? A strategic, aesthetically-driven site that captured the My Rejuvenate brand and resonated with their target audience. This worked to elevate their brand further in the market as well as provide a streamlined back-end functionality that made managing bookings and sales a breeze.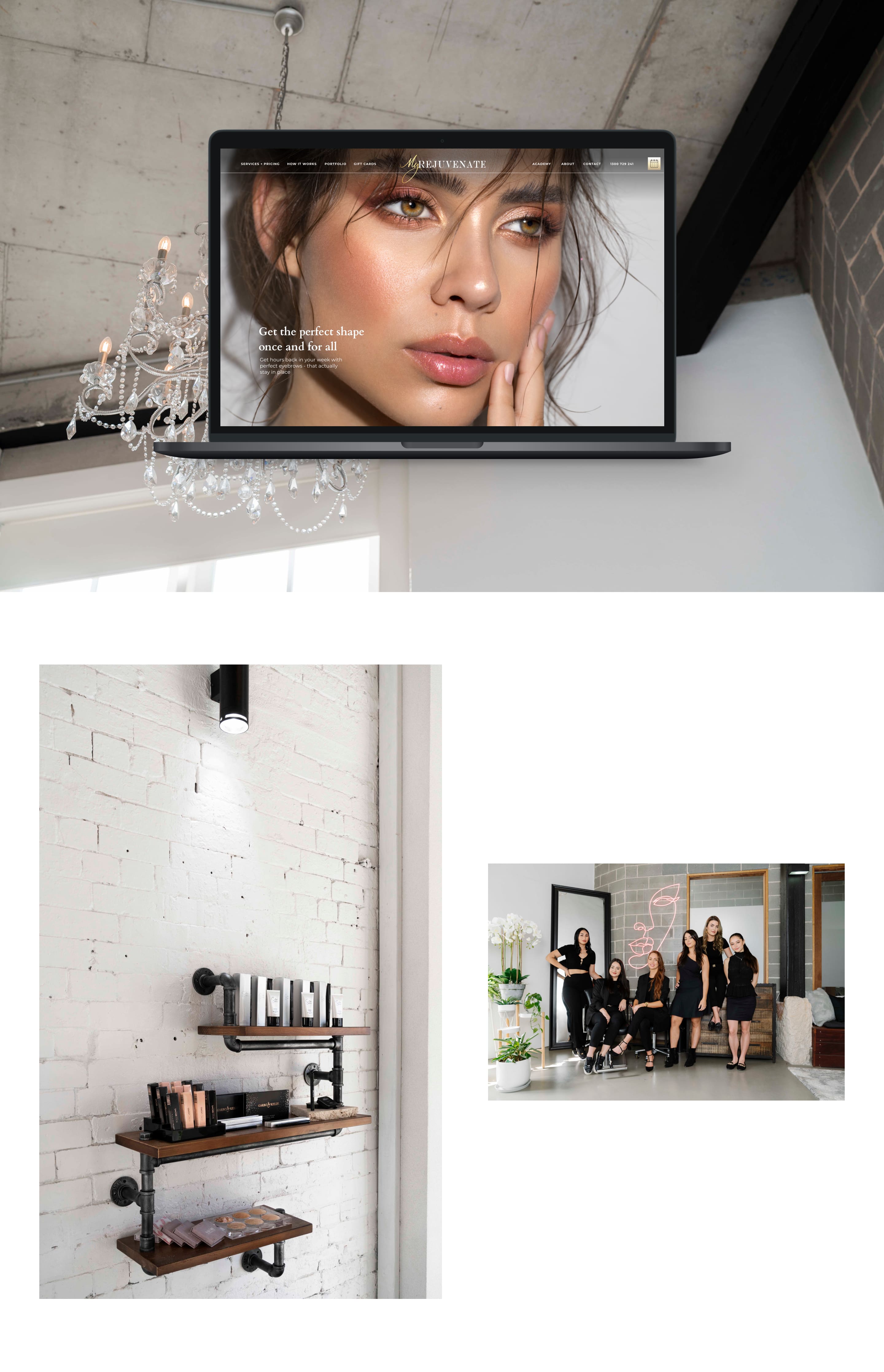 'I'm honestly so grateful for your diligence and how great it has been working with you and Hannah, I've had my website rebuilt so many times over the years as my business has evolved, and I've never experienced this level of professionalism with this regard.' - Talina Johnson, Founder + Director, My Rejuvenate